Welcome to
Tri-State Bait
We supply Live Bait to gas stations, convenient stores, beer distributors, gun and archery shops, and campgrounds. We are a family owned business since 1966.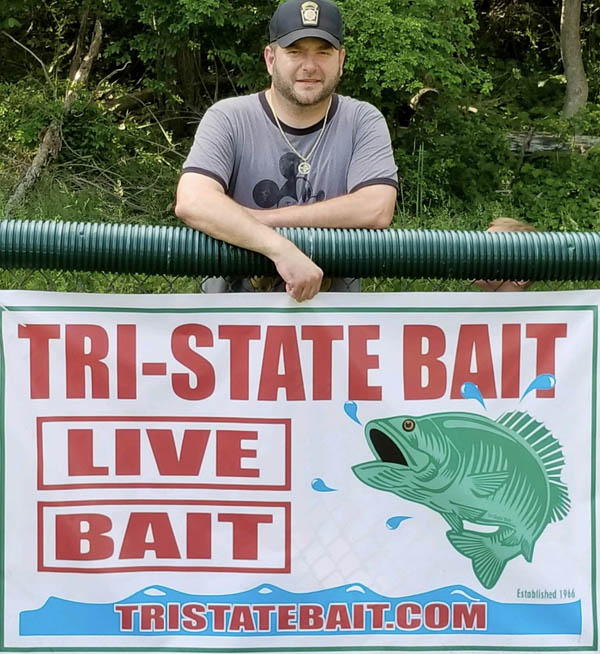 Brothers Vince and Joe DiLiberto had a sporting goods store located in Verona PA. They grew their live bait business by supplying local stores with bait. Having success with the live bait portion of the business they started supplying more stores in the Tri-State area. In 2004 they sold the bait business to cousins Joe and Toni Ann Stabile. From there the business grew even bigger. Expanding to a larger area we took on more stores. When Joe fell ill due to cancer in 2017 he decided to sell the family business. His son Michael didn't want it to not be in the family anymore and purchased the business in 2018. Joe sadly passed in 2019 but his legacy lives on. It is my goal to give our customers the same level of compassion and trust as my Dad Joe did.
We do not carry minnows.
We supply a lot of major chain stores and small mom and pop stores. Most 7-Eleven, Circle K, and many other big name stores carry our products.
Look for our Colorful and trademarked signs.
If you are interested in supplying our bait and tackle at your location please feel free to contact us.
Thank you,
Mike
Owner
Tri-State Bait